We welcome you to the Best Western Plus San Jose, an exclusive executive hotel where you will find everything you need for a business or leisure trip like no other.
Start exploring all that the Best Western Plus San Jose, Costa Rica offers.
Accommodations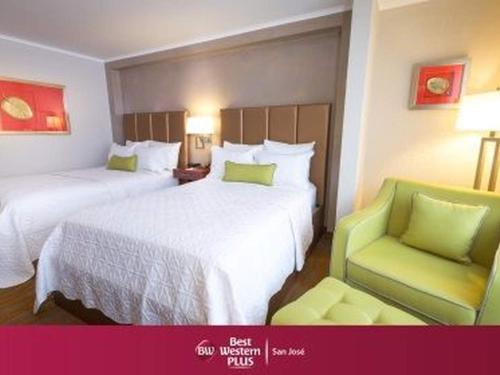 Enjoy all the comforts of our practical and bright rooms.
Club Lounge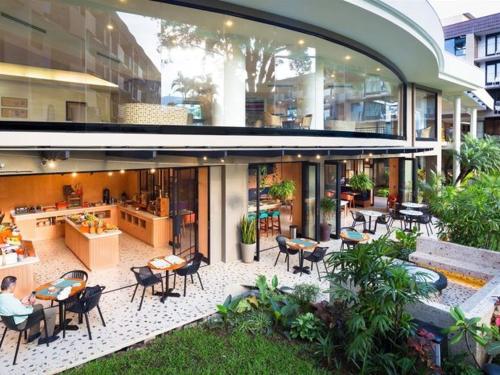 When you book in any of our rooms, you can enjoy a complimentary and hearty breakfast buffet in our Club Lounge. A contemporary and cozy space surrounded by beautiful gardens, where you can start your day with some delicious eggs however you would like them, accompanied by a cup of our celebrated Costa Rican coffee, fresh fruit and the traditional Gallo Pinto which is one Costa Rica's best known typical dishes.
General services:
Airport shuttle (surcharge)
Complimentary Buffet Breakfast
Complimentary Internet access (Fiber to the room)
Tennis and Basketball courts
Ballrooms and rooms for special events
Business center
Exclusive access to our Club Lounge
Bell boys
Swimming Pool and jacuzzi
Minibar
Casino
Fitness Center
Spa